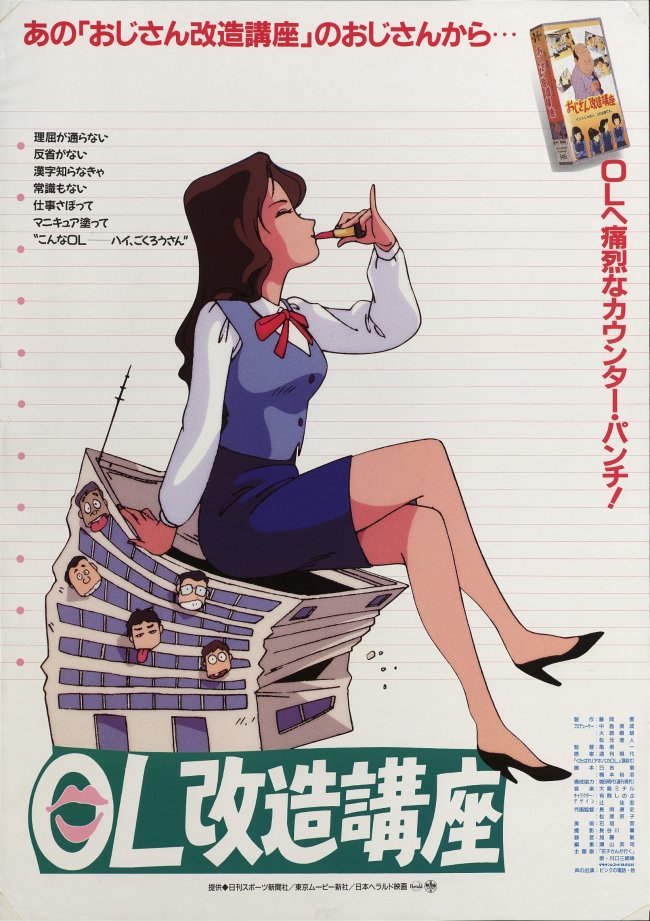 ©週刊現代/角川映画・日刊スポーツ新聞社・TMS
Original title in Japanese:
OL Kaizou Kouza
OL改造講座
©週刊現代/角川映画・日刊スポーツ新聞社・TMS
Hilarious antics in the office! These office ladies are outrageously funny and full of spunk — no one can tell them what to do, not even their boss. Soon, they'll be running the place! Directed by Hajime Kamegaki (Fushigi Yugi, Naruto Shippuden the Movie).