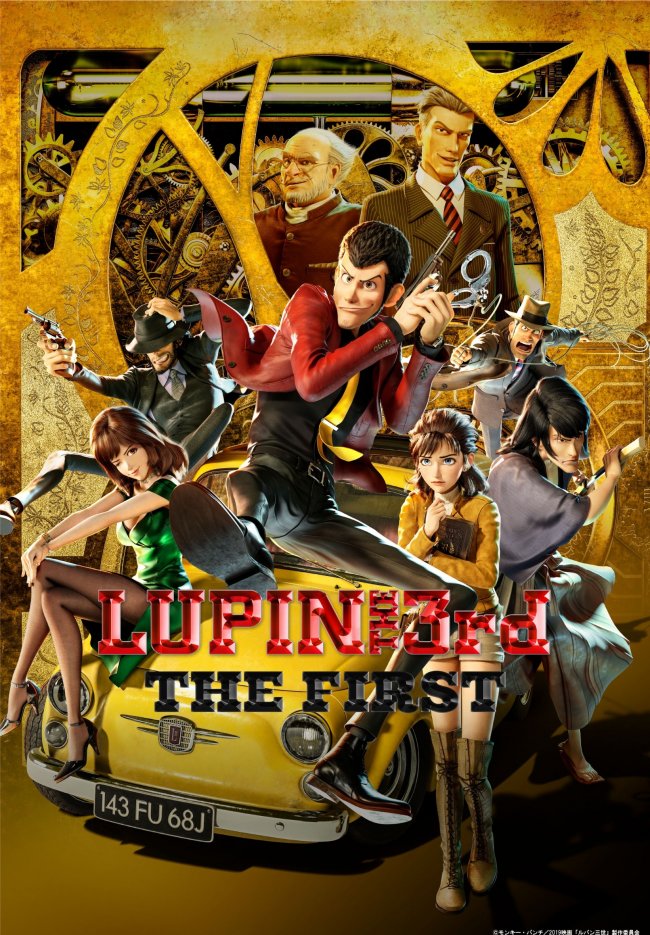 ©Monkey Punch / 2019 LUPIN THE 3rd Film Partners
Original title in Japanese:
ルパン三世 THE FIRST
©Monkey Punch / 2019 LUPIN THE 3rd Film Partners
Going after a treasure that even the first generation Arsène Lupin could not find!
Lupin's new story begins 40 years from the events of the "Castle of Cagliostro", with a new heroine Laetitia. The Bresson Diary is the only treasure even the renowned Arsène Lupin failed to steal. It is said that those who will solve the mystery will get their hands on an immense treasure. Lupin, who is going after this legendary target, meets a young girl, Laetitia (Suzu Hirose) who loves archaeology. The two team up to solve the mystery. However, our duo is held up by a researcher named Lambert (Kotaro Yoshida) from a secret organization led by a mysterious man named Gerard (Tatsuya Fujiwara), also aiming for the Bresson Diary......What extraordinary truths are hidden in the Bresson Diary!? Across Paris, Mexico, and Brazil, the curtain goes up on the scramble for treasure on an unprecedented scale (World mission)!!