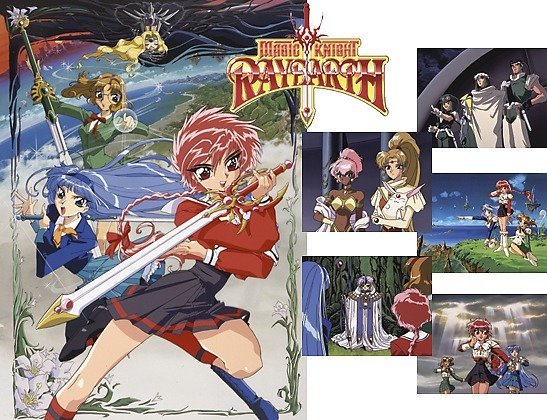 ©CLAMP・ST/KODANSHA・TMS
Original title in Japanese:
Mahoukishi Rayearth
魔法騎士レイアース
©CLAMP・ST/KODANSHA・TMS
Three girls are summoned to the magical world of Cephiro, where they learn they're the legendary Magic Knights prophesied to save the land. Outfitted with special armor and new powers, they set out to save Princess Emeraude. Based on the manga by acclaimed all-female creator collective Clamp.